SkullCandy Grind Wireless – Fantastisk sæt til få penge
SkullCandy Grind Wireless – Fantastisk sæt til få penge
Warning
: preg_match() [
function.preg-match
]: Compilation failed: invalid range in character class at offset 4 in
/var/www/shoutoutmusic.dk/public_html/wp-content/plugins/lightbox-plus/classes/shd.class.php
on line
1384
Warning
: preg_match() [
function.preg-match
]: Compilation failed: invalid range in character class at offset 4 in
/var/www/shoutoutmusic.dk/public_html/wp-content/plugins/lightbox-plus/classes/shd.class.php
on line
1384
Warning
: preg_match() [
function.preg-match
]: Compilation failed: invalid range in character class at offset 4 in
/var/www/shoutoutmusic.dk/public_html/wp-content/plugins/lightbox-plus/classes/shd.class.php
on line
1384
Warning
: preg_match() [
function.preg-match
]: Compilation failed: invalid range in character class at offset 4 in
/var/www/shoutoutmusic.dk/public_html/wp-content/plugins/lightbox-plus/classes/shd.class.php
on line
1384
Warning
: preg_match() [
function.preg-match
]: Compilation failed: invalid range in character class at offset 4 in
/var/www/shoutoutmusic.dk/public_html/wp-content/plugins/lightbox-plus/classes/shd.class.php
on line
1384
Warning
: preg_match() [
function.preg-match
]: Compilation failed: invalid range in character class at offset 4 in
/var/www/shoutoutmusic.dk/public_html/wp-content/plugins/lightbox-plus/classes/shd.class.php
on line
1384
Warning
: preg_match() [
function.preg-match
]: Compilation failed: invalid range in character class at offset 4 in
/var/www/shoutoutmusic.dk/public_html/wp-content/plugins/lightbox-plus/classes/shd.class.php
on line
1384
Warning
: preg_match() [
function.preg-match
]: Compilation failed: invalid range in character class at offset 4 in
/var/www/shoutoutmusic.dk/public_html/wp-content/plugins/lightbox-plus/classes/shd.class.php
on line
1384
Warning
: preg_match() [
function.preg-match
]: Compilation failed: invalid range in character class at offset 4 in
/var/www/shoutoutmusic.dk/public_html/wp-content/plugins/lightbox-plus/classes/shd.class.php
on line
1384
Warning
: preg_match() [
function.preg-match
]: Compilation failed: invalid range in character class at offset 4 in
/var/www/shoutoutmusic.dk/public_html/wp-content/plugins/lightbox-plus/classes/shd.class.php
on line
1384
Warning
: preg_match() [
function.preg-match
]: Compilation failed: invalid range in character class at offset 4 in
/var/www/shoutoutmusic.dk/public_html/wp-content/plugins/lightbox-plus/classes/shd.class.php
on line
1384
Warning
: preg_match() [
function.preg-match
]: Compilation failed: invalid range in character class at offset 4 in
/var/www/shoutoutmusic.dk/public_html/wp-content/plugins/lightbox-plus/classes/shd.class.php
on line
1384
Warning
: preg_match() [
function.preg-match
]: Compilation failed: invalid range in character class at offset 4 in
/var/www/shoutoutmusic.dk/public_html/wp-content/plugins/lightbox-plus/classes/shd.class.php
on line
1384
Warning
: preg_match() [
function.preg-match
]: Compilation failed: invalid range in character class at offset 4 in
/var/www/shoutoutmusic.dk/public_html/wp-content/plugins/lightbox-plus/classes/shd.class.php
on line
1384
Warning
: preg_match() [
function.preg-match
]: Compilation failed: invalid range in character class at offset 4 in
/var/www/shoutoutmusic.dk/public_html/wp-content/plugins/lightbox-plus/classes/shd.class.php
on line
1384
Warning
: preg_match() [
function.preg-match
]: Compilation failed: invalid range in character class at offset 4 in
/var/www/shoutoutmusic.dk/public_html/wp-content/plugins/lightbox-plus/classes/shd.class.php
on line
1384
Warning
: preg_match() [
function.preg-match
]: Compilation failed: invalid range in character class at offset 4 in
/var/www/shoutoutmusic.dk/public_html/wp-content/plugins/lightbox-plus/classes/shd.class.php
on line
1384
Warning
: preg_match() [
function.preg-match
]: Compilation failed: invalid range in character class at offset 4 in
/var/www/shoutoutmusic.dk/public_html/wp-content/plugins/lightbox-plus/classes/shd.class.php
on line
1384
Warning
: preg_match() [
function.preg-match
]: Compilation failed: invalid range in character class at offset 4 in
/var/www/shoutoutmusic.dk/public_html/wp-content/plugins/lightbox-plus/classes/shd.class.php
on line
1384
Warning
: preg_match() [
function.preg-match
]: Compilation failed: invalid range in character class at offset 4 in
/var/www/shoutoutmusic.dk/public_html/wp-content/plugins/lightbox-plus/classes/shd.class.php
on line
1384
Warning
: preg_match() [
function.preg-match
]: Compilation failed: invalid range in character class at offset 4 in
/var/www/shoutoutmusic.dk/public_html/wp-content/plugins/lightbox-plus/classes/shd.class.php
on line
1384
Warning
: preg_match() [
function.preg-match
]: Compilation failed: invalid range in character class at offset 4 in
/var/www/shoutoutmusic.dk/public_html/wp-content/plugins/lightbox-plus/classes/shd.class.php
on line
1384
Warning
: preg_match() [
function.preg-match
]: Compilation failed: invalid range in character class at offset 4 in
/var/www/shoutoutmusic.dk/public_html/wp-content/plugins/lightbox-plus/classes/shd.class.php
on line
1384
Warning
: preg_match() [
function.preg-match
]: Compilation failed: invalid range in character class at offset 4 in
/var/www/shoutoutmusic.dk/public_html/wp-content/plugins/lightbox-plus/classes/shd.class.php
on line
1384
Warning
: preg_match() [
function.preg-match
]: Compilation failed: invalid range in character class at offset 4 in
/var/www/shoutoutmusic.dk/public_html/wp-content/plugins/lightbox-plus/classes/shd.class.php
on line
1384
Warning
: preg_match() [
function.preg-match
]: Compilation failed: invalid range in character class at offset 4 in
/var/www/shoutoutmusic.dk/public_html/wp-content/plugins/lightbox-plus/classes/shd.class.php
on line
1384
Warning
: preg_match() [
function.preg-match
]: Compilation failed: invalid range in character class at offset 4 in
/var/www/shoutoutmusic.dk/public_html/wp-content/plugins/lightbox-plus/classes/shd.class.php
on line
1384
Warning
: preg_match() [
function.preg-match
]: Compilation failed: invalid range in character class at offset 4 in
/var/www/shoutoutmusic.dk/public_html/wp-content/plugins/lightbox-plus/classes/shd.class.php
on line
1384
Warning
: preg_match() [
function.preg-match
]: Compilation failed: invalid range in character class at offset 4 in
/var/www/shoutoutmusic.dk/public_html/wp-content/plugins/lightbox-plus/classes/shd.class.php
on line
1384
Warning
: preg_match() [
function.preg-match
]: Compilation failed: invalid range in character class at offset 4 in
/var/www/shoutoutmusic.dk/public_html/wp-content/plugins/lightbox-plus/classes/shd.class.php
on line
1384
Warning
: preg_match() [
function.preg-match
]: Compilation failed: invalid range in character class at offset 4 in
/var/www/shoutoutmusic.dk/public_html/wp-content/plugins/lightbox-plus/classes/shd.class.php
on line
1384
Warning
: preg_match() [
function.preg-match
]: Compilation failed: invalid range in character class at offset 4 in
/var/www/shoutoutmusic.dk/public_html/wp-content/plugins/lightbox-plus/classes/shd.class.php
on line
1384
Warning
: preg_match() [
function.preg-match
]: Compilation failed: invalid range in character class at offset 4 in
/var/www/shoutoutmusic.dk/public_html/wp-content/plugins/lightbox-plus/classes/shd.class.php
on line
1384
Warning
: preg_match() [
function.preg-match
]: Compilation failed: invalid range in character class at offset 4 in
/var/www/shoutoutmusic.dk/public_html/wp-content/plugins/lightbox-plus/classes/shd.class.php
on line
1384
Warning
: preg_match() [
function.preg-match
]: Compilation failed: invalid range in character class at offset 4 in
/var/www/shoutoutmusic.dk/public_html/wp-content/plugins/lightbox-plus/classes/shd.class.php
on line
1384
Warning
: preg_match() [
function.preg-match
]: Compilation failed: invalid range in character class at offset 4 in
/var/www/shoutoutmusic.dk/public_html/wp-content/plugins/lightbox-plus/classes/shd.class.php
on line
1384
Warning
: preg_match() [
function.preg-match
]: Compilation failed: invalid range in character class at offset 4 in
/var/www/shoutoutmusic.dk/public_html/wp-content/plugins/lightbox-plus/classes/shd.class.php
on line
1384
Warning
: preg_match() [
function.preg-match
]: Compilation failed: invalid range in character class at offset 4 in
/var/www/shoutoutmusic.dk/public_html/wp-content/plugins/lightbox-plus/classes/shd.class.php
on line
1384
Warning
: preg_match() [
function.preg-match
]: Compilation failed: invalid range in character class at offset 4 in
/var/www/shoutoutmusic.dk/public_html/wp-content/plugins/lightbox-plus/classes/shd.class.php
on line
1384
Warning
: preg_match() [
function.preg-match
]: Compilation failed: invalid range in character class at offset 4 in
/var/www/shoutoutmusic.dk/public_html/wp-content/plugins/lightbox-plus/classes/shd.class.php
on line
1384
Warning
: preg_match() [
function.preg-match
]: Compilation failed: invalid range in character class at offset 4 in
/var/www/shoutoutmusic.dk/public_html/wp-content/plugins/lightbox-plus/classes/shd.class.php
on line
1384
Warning
: preg_match() [
function.preg-match
]: Compilation failed: invalid range in character class at offset 4 in
/var/www/shoutoutmusic.dk/public_html/wp-content/plugins/lightbox-plus/classes/shd.class.php
on line
1384
Warning
: preg_match() [
function.preg-match
]: Compilation failed: invalid range in character class at offset 4 in
/var/www/shoutoutmusic.dk/public_html/wp-content/plugins/lightbox-plus/classes/shd.class.php
on line
1384
Warning
: preg_match() [
function.preg-match
]: Compilation failed: invalid range in character class at offset 4 in
/var/www/shoutoutmusic.dk/public_html/wp-content/plugins/lightbox-plus/classes/shd.class.php
on line
1384
Warning
: preg_match() [
function.preg-match
]: Compilation failed: invalid range in character class at offset 4 in
/var/www/shoutoutmusic.dk/public_html/wp-content/plugins/lightbox-plus/classes/shd.class.php
on line
1384
Warning
: preg_match() [
function.preg-match
]: Compilation failed: invalid range in character class at offset 4 in
/var/www/shoutoutmusic.dk/public_html/wp-content/plugins/lightbox-plus/classes/shd.class.php
on line
1384
Warning
: preg_match() [
function.preg-match
]: Compilation failed: invalid range in character class at offset 4 in
/var/www/shoutoutmusic.dk/public_html/wp-content/plugins/lightbox-plus/classes/shd.class.php
on line
1384
Warning
: preg_match() [
function.preg-match
]: Compilation failed: invalid range in character class at offset 4 in
/var/www/shoutoutmusic.dk/public_html/wp-content/plugins/lightbox-plus/classes/shd.class.php
on line
1384
Warning
: preg_match() [
function.preg-match
]: Compilation failed: invalid range in character class at offset 4 in
/var/www/shoutoutmusic.dk/public_html/wp-content/plugins/lightbox-plus/classes/shd.class.php
on line
1384
Warning
: preg_match() [
function.preg-match
]: Compilation failed: invalid range in character class at offset 4 in
/var/www/shoutoutmusic.dk/public_html/wp-content/plugins/lightbox-plus/classes/shd.class.php
on line
1384
Warning
: preg_match() [
function.preg-match
]: Compilation failed: invalid range in character class at offset 4 in
/var/www/shoutoutmusic.dk/public_html/wp-content/plugins/lightbox-plus/classes/shd.class.php
on line
1384
Warning
: preg_match() [
function.preg-match
]: Compilation failed: invalid range in character class at offset 4 in
/var/www/shoutoutmusic.dk/public_html/wp-content/plugins/lightbox-plus/classes/shd.class.php
on line
1384
Warning
: preg_match() [
function.preg-match
]: Compilation failed: invalid range in character class at offset 4 in
/var/www/shoutoutmusic.dk/public_html/wp-content/plugins/lightbox-plus/classes/shd.class.php
on line
1384
Warning
: preg_match() [
function.preg-match
]: Compilation failed: invalid range in character class at offset 4 in
/var/www/shoutoutmusic.dk/public_html/wp-content/plugins/lightbox-plus/classes/shd.class.php
on line
1384
Warning
: preg_match() [
function.preg-match
]: Compilation failed: invalid range in character class at offset 4 in
/var/www/shoutoutmusic.dk/public_html/wp-content/plugins/lightbox-plus/classes/shd.class.php
on line
1384
Warning
: preg_match() [
function.preg-match
]: Compilation failed: invalid range in character class at offset 4 in
/var/www/shoutoutmusic.dk/public_html/wp-content/plugins/lightbox-plus/classes/shd.class.php
on line
1384
Warning
: preg_match() [
function.preg-match
]: Compilation failed: invalid range in character class at offset 4 in
/var/www/shoutoutmusic.dk/public_html/wp-content/plugins/lightbox-plus/classes/shd.class.php
on line
1384
Warning
: preg_match() [
function.preg-match
]: Compilation failed: invalid range in character class at offset 4 in
/var/www/shoutoutmusic.dk/public_html/wp-content/plugins/lightbox-plus/classes/shd.class.php
on line
1384
Warning
: preg_match() [
function.preg-match
]: Compilation failed: invalid range in character class at offset 4 in
/var/www/shoutoutmusic.dk/public_html/wp-content/plugins/lightbox-plus/classes/shd.class.php
on line
1384
Warning
: preg_match() [
function.preg-match
]: Compilation failed: invalid range in character class at offset 4 in
/var/www/shoutoutmusic.dk/public_html/wp-content/plugins/lightbox-plus/classes/shd.class.php
on line
1384
Warning
: preg_match() [
function.preg-match
]: Compilation failed: invalid range in character class at offset 4 in
/var/www/shoutoutmusic.dk/public_html/wp-content/plugins/lightbox-plus/classes/shd.class.php
on line
1384
Warning
: preg_match() [
function.preg-match
]: Compilation failed: invalid range in character class at offset 4 in
/var/www/shoutoutmusic.dk/public_html/wp-content/plugins/lightbox-plus/classes/shd.class.php
on line
1384
Warning
: preg_match() [
function.preg-match
]: Compilation failed: invalid range in character class at offset 4 in
/var/www/shoutoutmusic.dk/public_html/wp-content/plugins/lightbox-plus/classes/shd.class.php
on line
1384
Warning
: preg_match() [
function.preg-match
]: Compilation failed: invalid range in character class at offset 4 in
/var/www/shoutoutmusic.dk/public_html/wp-content/plugins/lightbox-plus/classes/shd.class.php
on line
1384
Warning
: preg_match() [
function.preg-match
]: Compilation failed: invalid range in character class at offset 4 in
/var/www/shoutoutmusic.dk/public_html/wp-content/plugins/lightbox-plus/classes/shd.class.php
on line
1384
Warning
: preg_match() [
function.preg-match
]: Compilation failed: invalid range in character class at offset 4 in
/var/www/shoutoutmusic.dk/public_html/wp-content/plugins/lightbox-plus/classes/shd.class.php
on line
1384
Warning
: preg_match() [
function.preg-match
]: Compilation failed: invalid range in character class at offset 4 in
/var/www/shoutoutmusic.dk/public_html/wp-content/plugins/lightbox-plus/classes/shd.class.php
on line
1384
Warning
: preg_match() [
function.preg-match
]: Compilation failed: invalid range in character class at offset 4 in
/var/www/shoutoutmusic.dk/public_html/wp-content/plugins/lightbox-plus/classes/shd.class.php
on line
1384
Warning
: preg_match() [
function.preg-match
]: Compilation failed: invalid range in character class at offset 4 in
/var/www/shoutoutmusic.dk/public_html/wp-content/plugins/lightbox-plus/classes/shd.class.php
on line
1384
Warning
: preg_match() [
function.preg-match
]: Compilation failed: invalid range in character class at offset 4 in
/var/www/shoutoutmusic.dk/public_html/wp-content/plugins/lightbox-plus/classes/shd.class.php
on line
1384
Warning
: preg_match() [
function.preg-match
]: Compilation failed: invalid range in character class at offset 4 in
/var/www/shoutoutmusic.dk/public_html/wp-content/plugins/lightbox-plus/classes/shd.class.php
on line
1384
Warning
: preg_match() [
function.preg-match
]: Compilation failed: invalid range in character class at offset 4 in
/var/www/shoutoutmusic.dk/public_html/wp-content/plugins/lightbox-plus/classes/shd.class.php
on line
1384
Warning
: preg_match_all() [
function.preg-match-all
]: Compilation failed: invalid range in character class at offset 4 in
/var/www/shoutoutmusic.dk/public_html/wp-content/plugins/lightbox-plus/classes/shd.class.php
on line
700
Warning
: Invalid argument supplied for foreach() in
/var/www/shoutoutmusic.dk/public_html/wp-content/plugins/lightbox-plus/classes/shd.class.php
on line
707
Warning
: preg_match_all() [
function.preg-match-all
]: Compilation failed: invalid range in character class at offset 4 in
/var/www/shoutoutmusic.dk/public_html/wp-content/plugins/lightbox-plus/classes/shd.class.php
on line
700
Warning
: Invalid argument supplied for foreach() in
/var/www/shoutoutmusic.dk/public_html/wp-content/plugins/lightbox-plus/classes/shd.class.php
on line
707
Foto: PR
[yasr_overall_rating size="medium"]
Jeg har haft lov til at prøve disse SkullCandy høretelefoner i lidt tid. Et mærke der tidligere har skuffet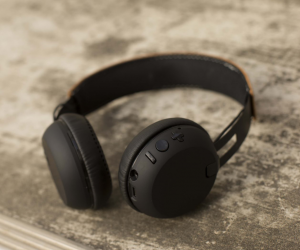 mg noget så gevaldigt, men denne gang overrasker de mere lige så meget som de skuffede mig dengang. De leverer en lyd over det sædvanlige og de er nemme at connecte med forskellige devices. Jeg har dog haft få problemer, når computeren og hovedtelefonerne skulle forbindes. Til tider var det kun iTunes der virkede, hvor YouTube så gik over i computerens højtalere. Dette er både irriterende for mig og andre.
Dertil skal det også nævnes, at for en gang skyld ikke lægger mærke til, at man har dem på. Selvfølgelig er der lidt vægt, men det er minimalt, og de bløde puder til ørene har en stor del af sige.
Pakken
I kassen hvor hovedtelefonerne ligger, har vi selvfølgelig hovedtelefonerne, et mikro-USB kabel samt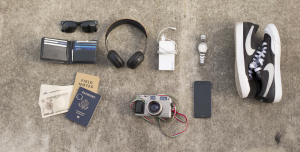 ledning der kan forbinde hovedtelefonen med computer eller mobilen. Dette er dog noget jeg ser lettere irrelevant. For køber man et sæt hovedtelefoner, som er trådløse, kommer man nok ikke til at bruge den ledning. Jeg har i hvert fald ikke brugt den i de 3 uger jeg efterhånden har testet sættet. Men det faktum at de kan tages med, hvis batteriet pludselig skulle løbe tør, gør dem trods alt praktiske.
En mangel i pakken er, at der ikke er nogen pose til høretelefonerne.

Design
Designet på høretelefonerne er meget minimalistiske. Man har puderne, som i dette tilfæld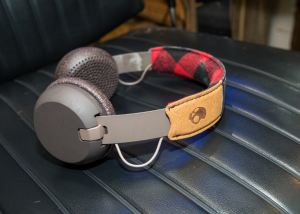 e er lavet af blødt sort læder (farven skifter afhængig af hvilken type Grind Wireles man vælger). Dertil er hårbåndet lavet af metal med et SkullCandy logo på hver sin side. Ikke sat ligeså kapow på, som det var for nogle år siden. Dette gør designet en del pænere og mere rent.
Jeg vil faktisk gå så langt og sige, at designet på disse høretelefoner er nogen af de pæneste der længe er set. De er ikke så fremtrædende, som mange andre producenter laver, hvilket gør dem langt lækre at se på.
Specifikationer
Forbindelsen fra Grind Wireless til den valgte device går gennem Bluetooth. Det er utrolig nemt at forbinde til den enkelte hardware og man kan gå op til 10 meter fra lad os sige computeren, før den begynder at miste forbindelsen. På pakken står der, at den kan holde strøm i 12 timer. Jeg har dog oplevet at der er gået i hvert fald 15 timer, før hovedtelefonerne er begyndt at advare om strømmangel.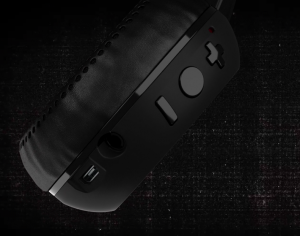 Hertil har jeg et irritationspunkt. Når først man begynder at løbe tør for strøm, plaprer den kvindelige stemme konstant løs om det, hvilket ødelægger den musik man er i gang med at høre.
Lyden er noget af det bedste jeg har hørt i et sæt høretelefoner længe. Det er SkullCandys egen Supreme SoundTM, der er brugt. Det er med til at fange ALT lyd – ja jeg mener alt, for man hører pludselig en masse lyde i høretelefonerne som jeg ikke før har hørt i mine andre in-ears fra Sony. Den geniale lyd er med til at få mig til at undre mig over, hvordan Grind Wireless kun kan koste 699 kroner.
Det er nemt at skifte sang. Her skal man bare holde plus eller minus i bund i få sekunder og som en bonus kan man også tage telefonen ved blot at trykke på den midterste knap. Det gør at alt er nemmere og det hele foregår på højre side.
Konklusion: Kvaliteten gør at prisen bør være højere
SkullCandy Grind Wireless er et fantastisk sæt høretelefoner. Lyden er voldsom god og de er samtidig de mest komfortable hovedtelefoner jeg har haft i mine hænder. 699 kroner er en lav pris. Skal du have et andet mærke, vil du sikkert skulle give op mod 1500 kroner for et sæt Bose, Sony eller Sennheiser. Det er nemt at tilgå alle specifikationer på en gang, hvilket også er med til at gøre det til en luksusvare.
De få minuser jeg har at sige er, at man godt kunne bruge en funktion, så man kan finde ud af hvor meget strøm der er tilbage, så man ikke pludselig sidder i en bus eller tog uden at kunne lade sættet op. Derudover kan de kunne gemme en device af gangen. Har man først koblet computeren til, derefter computeren også igen mobilen, skal man parre igen forfra.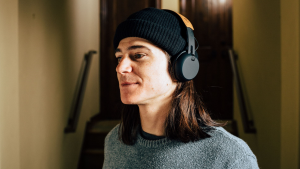 Plusser
+ Rigtig god lydkvalitet
+ Behagelige at have på
+ Nemme at forbinde
+ Prisen
Minusser
– Ingen mulighed for at finde ud af tilbageværende procenter
– mangel på taske
SkullCandy Grind Wireless kan købes på playground.dk til 699 kroner.